World Environment Day  –  June 5th
Sunday June 5th 2022 is World Environment Day, so we thought we would put a short post together to explain a couple of things we are doing on our journey to become a greener and more eco conscious brand.
1/ We have removed plastic from our packaging. Previously our chargers were held in place with PET trays. This is the same stuff plastic bottles are made from and is fully recyclable. But, as we can never guarantee every piece of plastic gets recycled, we have worked with our factories to introduce less impactful cardboard trays instead.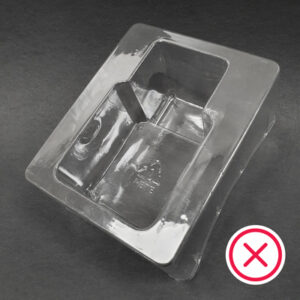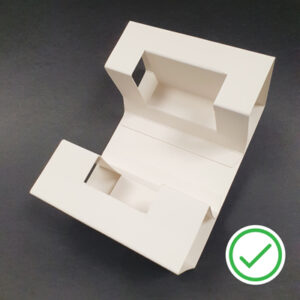 2/ We have started to move from Silicon based Chargers to Gan (Gallium Nitride). GaN Chargers are better at transferring current, meaning far less heat is lost during the charging process. The use of this more energy-efficient material not only uses less power, it means fewer physical components are required to manufacture them as extra heat shielding is not required, despite being more powerful. These two points combine to make Gan Chargers the eco-conscious choice when purchasing a charger.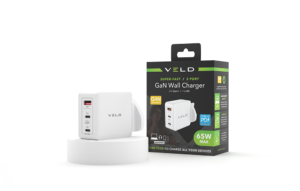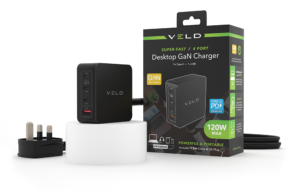 VELD VHG65JW, 3 Port, 65W  Gan Charger
VELD VDG120MB, 4 Port, 120W  Desktop Gan Charger
–